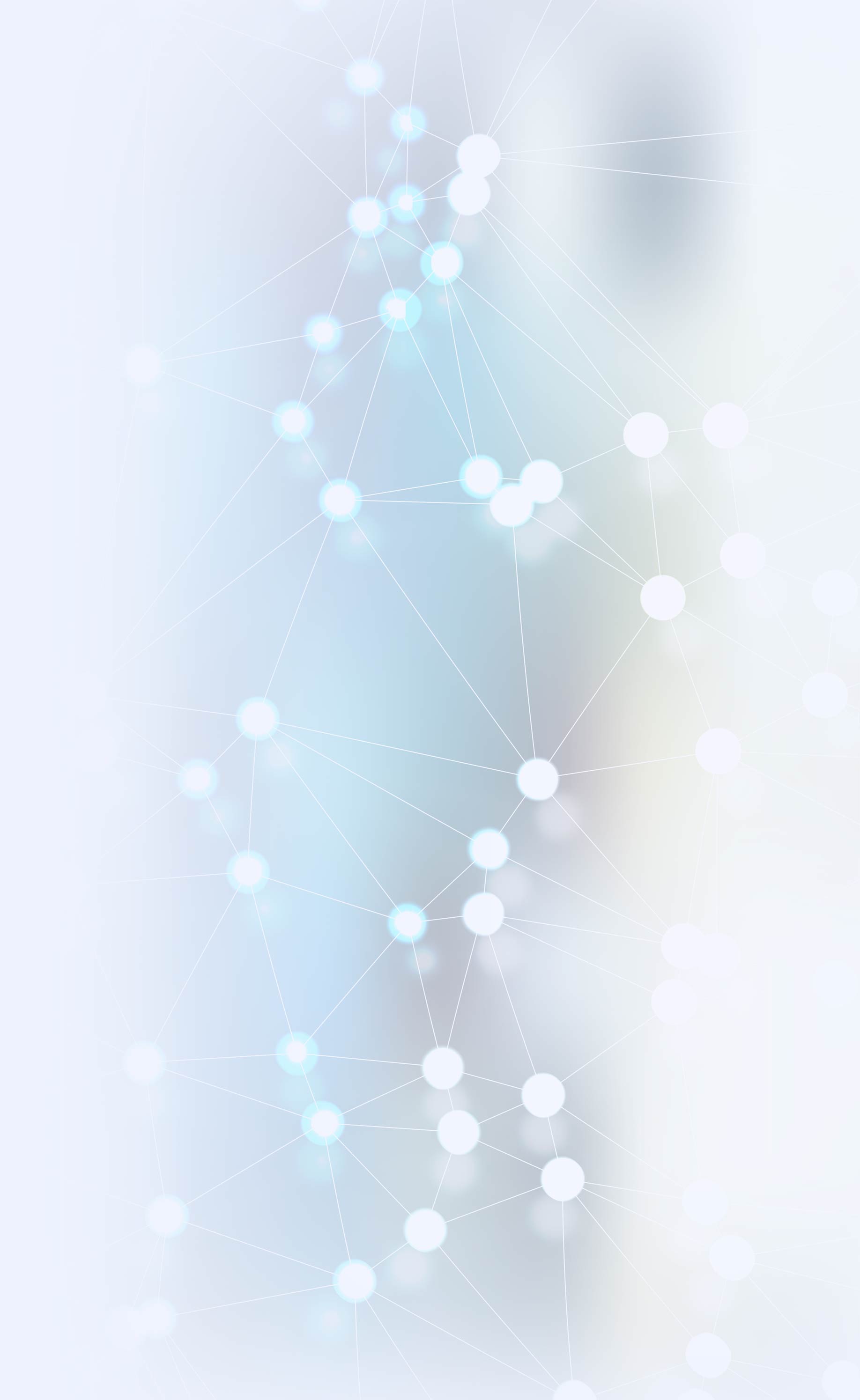 EEHF -

The Emergency Environmental Health Forum is an international research and learning event.

We bring together WASH implementers, researchers, donors and policymakers together to discuss the latest research, evaluations and learning on humanitarian WASH programmes.

Our objectives are to:
Share new research and learning from humanitarian WASH programmes
Discuss new approaches and innovations that would benefit populations affected by or at-risk of humanitarian crises
Identify research gaps and generate research questions at a practice, policy and research level for humanitarian WASH
Build new partnerships with donors, practitioners and researchers
Speakers

40

People Attending

150+

Location

Budapest & Online
Team & Topics
Meet our steering committee and see the previous research topics featured at the EEHF.
Lauren D'Mello-Guyett (coordinator)
LSHTM
Andy Bastable (chair)
Oxfam
Baptiste Lecuyot
Solidarites International
Cecile Renaudin
Médecins Sans Frontières
Katrice King
CARE International
Monica Ramos
Global WASH Cluster
Guillaume Pierrehumbert
ICRC
Claudio Deola
Save The Children
10-11 May 2023 online and in-person (hybrid)
Our two day schedule is packed with insightful presentations and discussions.
We have 24 research presentations, 24 Espresso Slot presentations and 2 panel discussion during this year's event. Plus, we will be launching the results of the WASH in Crises Research Agenda.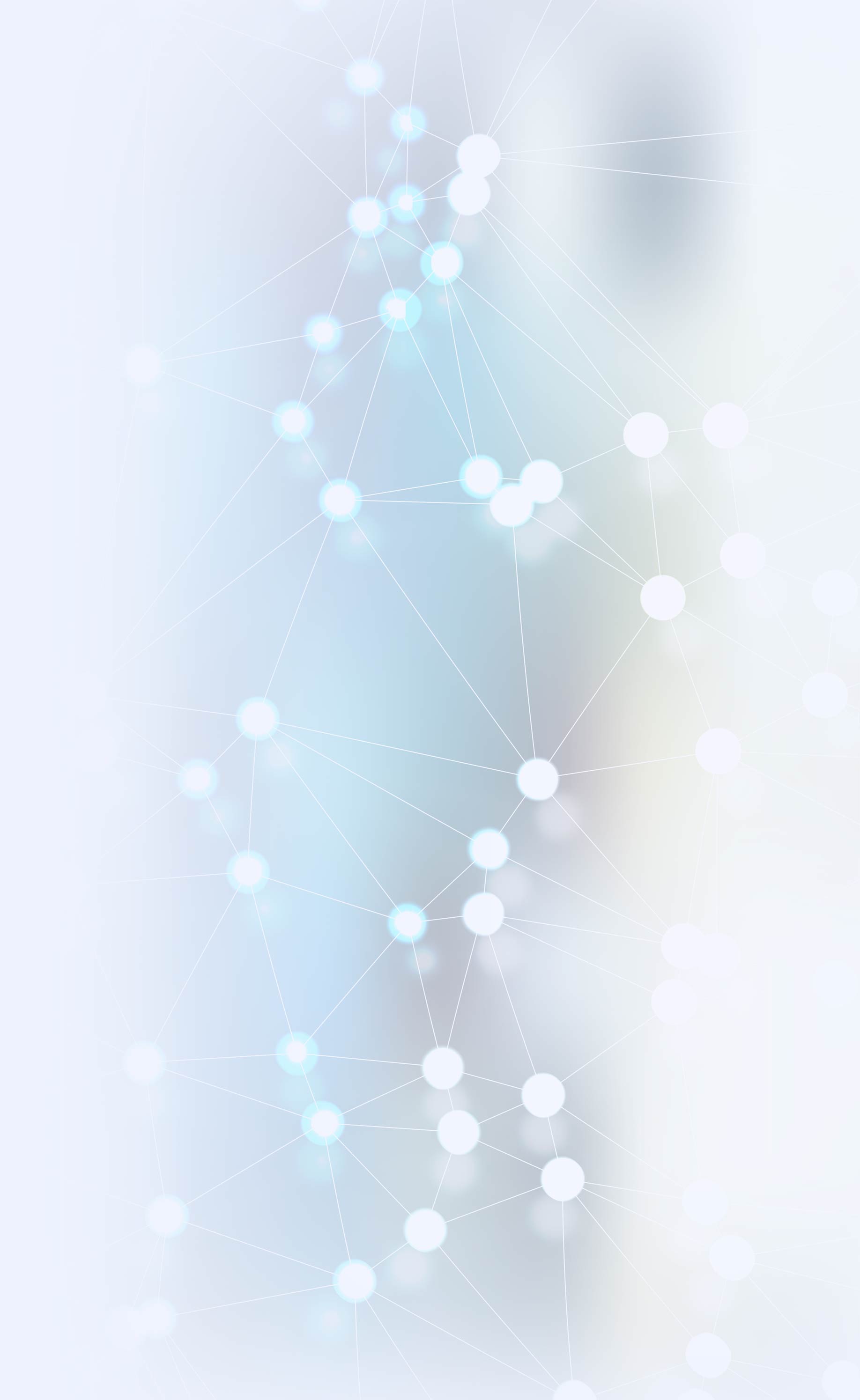 DAY ONE: Wednesday 10th May 2023

Timings

Session type

#

Theme

Title

Authors

Chair

09:00-09:15

Introduction

0

Introduction

Welcome to the 12th EEHF!

Andy and Lauren

09:15-09:30

Key note

09:30-11:00

Plenary

1

Water insecurity

The Closure Of The Gaza Strip And Its Effect On Water Insecurity

Robert Burtscher (ICRC, Gaza), Tammo van Gastel (ICRC, Gaza), Viacheslav Loivskyi (ICRC, Gaza), Tristan Downing (MIT, USA), Federico Sittaro (ICRC, Switzerland)

Andy Bastable/Oxfam

Plenary

2

Low-Cost Groundwater Monitoring Phone Application Pilot

Geraint Burrows (Groundwater Relief, UK), Dr Konrad Weaver (Groundwater Relief, UK), Pauline Jurczac (Groundwater Relief, UK)

Plenary

3

Engaging The Informal Private Water Sector To Respond To Water Supply Needs In Urban Areas: Lessons Learnt In Nigeria

Rolando Wallusche Saul (CRS), Jennifer Weatherall (CRS)

Plenary

4

A Localised Community-Led Approach To Emergency Water Trucking To Ensure Delivery To Insecure 'Hard-To-Reach' Communities In Somalia

Ibrahim Sheikh (CARE, Somalia), Kelly Alexander (CARE USA)

Q&A

Plenary

5

Climate resilient WASH

A Review Of Solar Powered Reverse Osmosis Treatment Systems In Somaliland

Brian McSorley (Oxfam, UK), Ali Regah (Oxfam, Somalia)

Severine Frison/ACF

Plenary

6

Enhance The Resilience Of Vulnerable Communities Through Efficient Water Solutions And Addressing Climate Change In The Eastern Area Of Khan Younis In The Gaza Strip

Roba Aldaour (OXFAM, Gaza, Palestine)

Plenary

7

Integrated Public Health Analysis In Humanitarian Emergencies: Lessons From The Somalia Drought Crisis

Will Woodward (IMPACT Initiatives, Switzerland), Jack Palazzo (IMPACT Initiatives, Somalia)

Q&A

11:00-11.30

BREAK

11:30-12:00

Espresso

 A

Climate resilient WASH

Climate Change Mitigation In Crisis Contexts: Lessons To Learn And The Downside Of Solar Powered Water Pumping Systems

Baptiste Lecuyot (SI) and Chaungo Barasa (SI)

Lauren D'Mello-Guyett/LSHTM

Espresso

 B

Using Humanitarian CVA And Market-Based Programming To Address Water Scarcity

Jamilee AL DOUEIHY (IFRC), Alexander Öze (Austrian Red Cross), Debora Bonucci (British Red Cross), Jeff Otieno (Kenya Red Cross)

Espresso

 C

Water

Meta-Analysis Of War-Damaged Water, Sanitation And Heating Infrastructures In Eastern And Southern Ukraine.

Yasmine Zaki Abdelaziz (IOM, Dnipro, Ukraine), Bruno Bicudo (IOM, Vinnytsia, Ukraine), Teshager Tefera (IOM, Kyiv, Ukraine)

Espresso

 D

Sustaining Urban Water Supply In Conflict Affected Yemen Though The Operational Support And Solar Water Pumping System

Adane Bekele (UNICEF Afghanistan)

Q&A

12:00-12:30

Panel discussion

UN WATER 2023: what are the reflections and actions from the humanitarian WASH sector?

Omar El Hattab/UNICEF

12:30-14:00

LUNCH

14:00-14:30

Espresso

 E

Water

Evaluating Chlorine Taste And Odor Acceptance To Inform Chlorination Target Recommendations In Kyaka II (Uganda)

Camille Heylen (Tufts University,USA), Gabrielle String (Lehigh University, USA), Doreen Naliyongo (Oxfam, Uganda), Vincent Ogira (Oxfam, Uganda), Syed Imran Ali (York University, Canada), James Brown (York University, Canada), Michael De Santi (York University, Canada), Usman Khan (York University, Canada), James Orbinski (York University, Canada), Jean-François Fesselet (MSF, The Netherlands), Daniele Lantagne (Tufts University, USA)

Baptiste Lecuyot/Solidarites International

Espresso

 F

Circuit Rider Model; Empowering Local Capacity For Rapid Repair And Maintenance Of Water Supply Systems, Darfur

Jalal Ali Mohammed (CARE Sudan), Kyla Gregoire (CARE USA)

Espresso

 G

Finding The Appropriate Household Water Filter For Emergencies

Carola Bänziger (FHNW, University of Applied Sciences Northwestern Switzerland), Marco Verber (FHNW, University of Applied Sciences Northwestern Switzerland), Fidaa Fayad, Cesvi, Gaza), Mohammed Karim (Oxfam, Iraq), Maryna Peter (FHNW, University of Applied Sciences Northwestern Switzerland)

Espresso

 H

Vector control

Barrier Analysis Of Insecticide-Treated Nets Utilization In Protracted Refugee Context, Uganda, Comparing Doers With Non-Doers

Sylivia Kamusiime (Uganda Red Cross Society, Uganda), George Mugambi (Netherlands Red Cross, Uganda), Brain Bilal Kanaahe (Uganda Red Cross Society, Uganda), Josephine Okwera (Uganda Red Cross Society, Uganda), Innocent Mugume (Makerere School of Public Health, Uganda)

Q&A

14:30-15:00

BREAK

15:00-17:00

Plenary

8

Cholera

Integrating Traditional WASH Approach Into A Case Area Targeted Intervention (CATI) To Respond To A Cholera Outbreak – The Case Of Oxfam In Lebanon

Manel Rebordosa, Lily-Madeleine Seguin (Oxfam, UK) Nour Shawaf, Jihad AbdulGhanim (Oxfam, Lebanon)

Liz Walker/IRC

Plenary

9

A Case Study On Cholera Response Through CATI Approach In Northeast Syria (NES)

Sophie Galichet (NES Cholera Response Activity Manager), Marine Etchart (Ar-Raqqa WASH Program Manager); James Dornan (Al-Hasakeh WASH Program Manager); Girmay Hadgu (Syria mission WASH Coordinator)

Plenary

10

Evaluation Of Vibrio cholerae Diagnostic Tests In Uvira, Democratic Republic Of The Congo

Chloe Hutchins (LSHTM, UK),, Hanmeng Xu (JHU, USA),, Patrick Musole Bugeme (JHU, USA) ,Tavia Bodisa (Institute National Research Biomedical, DRC), Junior Bulabula-Penge (Institute National Research Biomedical, DRC),, Amanda Debes (JHU, USA), Juan Dente Hulse (JHU, USA), François Edidi-Atani (Institute National Research Biomedical, DRC),,Fabrice Mambu-Mbika (Institute National Research Biomedical, DRC),, Baron Kinesha (JHU, USA & Uvira Health Zone, DRC), Faida Kitoga (Institute National Research Biomedical, DRC),, Espoir Bwenge Malembaka (JHU, USA), Amar Mohamed (JHU, USA), Daniel Mukadi (Institute National Research Biomedical, DRC),, Esperance Tsiwedi (Institute National Research Biomedical, DRC),, Hugo Kavunga-Membo (Institute National Research Biomedical, DRC), ,Placide Okitayemba Welo (PNECHOL_MD, DRC) , Andrew Azman (JHU, USA), Jackie Knee (LSHTM, UK)

Espresso

 I

Geographical Origin, WASH Access, And Clinical Descriptives For Patients Admitted To A Cholera Treatment Centre In Northwest Syria Between October And December 2022

Ahmad Hmaideh (Syrian Board of Medical Specialties, Syria), Maia Tarnas (University of California, IUSA), Ahmad Oussama Rifai (Syrian Board of Medical Specialties, Syria), Wasim Zacharia (Syrian Board of Medical Specialties, Syria), Mosab Ibrahem (Syrian Board of Medical Specialties, Syria), Yaser Hashoom (Syrian Board of Medical Specialties, Syria), Nusaima Ghazal (Syrian Board of Medical Specialties, Syria), Aula Abbara (Imperial College, UK & Syria Public Health Network, Syria)

Espresso

 J

Recurrence Of Cholera Outbreaks In Displacement Camps In Northeast Nigeria

Tarek Jaber (UNU-MERIT, Netherlands), Thiaba Fame (IOM Nigeria, Nigeria), Osas A Agho (IOM Nigeria, Nigeria), Bartel van de Walle (UNU-MERIT, Netherlands), Jamie K Bartram ( University of North Carolina at Chapel Hill,, USA & University of Leeds, UK), Eline Boelee (Deltares, Netherlands)

Q&A

Plenary

11

Cholera

A Pragmatic Impact Evaluation Of Water Supply Infrastructure Improvements To Reduce Diarrhoeal Diseases And Cholera In Uvira, Democratic Republic Of The Congo

Karin Gallandat (LSHTM, UK), Amy MacDougall (LSHTM, UK) Ian Ross (LSHTM, UK), Jaime M. Saidi (Ministry of Health, DRC), Baron B. Rumedeka (Ministry of Health, DRC), Oliver Cumming (LSHTM, UK)

Antonio Torres/IOM

Plenary

12

Cholera Control Using Community Based Surveillance (CBS) Under One Health Approach

Mwarongo Benson (Oxfam, Kenya)

Espresso

 K

An Integrated Management Approach To Cholera Outbreak Prevention, Mitigation, And Containment In Refugee Settings- The Case Of Ikyogen And Adagom I Refugee Settlement, Nigeria.

James Beetseh (UNHCR, Nigeria)

Espresso

 L

Global Cholera Emergency Rapid Review: Assessing Humanitarian Response Capabilities

Abby Stoddard (Humanitarian Outcomes, UK), Paul Harvey (Humanitarian Outcomes, UK), Glyn Taylor (Humanitarian Outcomes, UK), Ronald Waldman (George Washington University, USA); Paul Spiegel (JHU, USA)); Manisha Thomas (independent consultants) and Nigel Timmins (independent consultants).

Q&A
DAY TWO: Thursday 11th May 2023

Timings

Session type

#

Theme

Title

Authors

Chair

09:30-11:00

Plenary

13

MHM

Leaving No-One Behind - Menstrual Health For People With Intellectual Disabilities In Emergencies

Chloe Morrison (World Vision, Vanuatu), Relvie Poilapa (World Vision, Vanuatu), Jane Wilbur (LSHTM, UK)

Michelle Farrington/OXFAM

Plenary

14

Design And Piloting Of Adaptable, Inclusive And MHM Friendly Emergency WASH Facilities

Alexandra Machado (IFRC, Switzerland), Jamilee AL DOUEIHY (Lebanese Red Cross, Lebanon), Karen Gemayel (Lebanese Red Cross, Lebanon), Farah Salem (Lebanese Red Cross, Lebanon) Debora Bonucci (British Red Cross, UK), Paula Morcillo (Arup, UK), Claire O'Reilly (Arup, UK)

Plenary

15

Utilizing Market-Based Approaches For Inclusive Menstrual Hygiene Management

Mutunga Nzoka (Oxfam, Kenya)

Q&A

Plenary

16

MHM

Inclusive WASH (Including Women, Girls, People With Disabilities And Older Adults)

Alexandra Machado (IFRC, Switzerland), Jamilee AL DOUEIHY (Lebanese Red Cross, Lebanon), Karen Gemayel (Lebanese Red Cross, Lebanon), Farah Salem (Lebanese Red Cross, Lebanon) Debora Bonucci (British Red Cross, UK), Paula Morcillo (Arup, UK), Claire O'Reilly (Arup, UK)

Jenny Lamb/LSHTM

Plenary

17

Women and girls

Women And Girls Centered Latrine Co-Creation Approach To Increase Acceptability And Optimise Use Of Shared Household Latrines In Somalia

Ibrahim Sheikh (CARE Somalia), Kelly Alexander (CARE USA), Katrice King (CARE USA)

Plenary

18

Inclusion

Inclusive WASH: CASH For Wash Addressing Incontinence And Hygiene In The Refugee Forced Migration In Sudan.

Desmond Ongara (Nethelands Red Cross, Sudan)

Q&A

11:00-11.30

BREAK

11:30-12:00

Espresso

 M

MHM

How To Implement MHM In Emergencies – Case Study Of IRC Nigeria WASH Program

Deborah Peter (IRC, Nigeria )

Jean Lapegue/ACF

Espresso

 N

Inclusion

CHILD-SAN: A Disability-Inclusive Framework For Emergency Sanitation For Children Aged 5 To 11

Claire Rosato-Scott (University of Leeds, UK), Barbara Evans (University of Leeds, UK) and Dani Barrington (The University of Western Australia, Australia)

Espresso

 O

Inclusive WASH: Needs And Preferences Of Items Of People Suffering Incontinence.

Desmond Ongara (Nethelands Red Cross, Sudan)

Espresso

 P

Inclusive WASH By Social Architecture Approach

Araf Al Saad (SI, Myanmar), Khwaja Fatmi (SI, Myanmar), Md. Moniruzzaman (SI, Myanmar)

Q&A

12:00-12:30

Panel discussion

Climate and water insecurity: what new tools are needed in the humanitarian toolkit to make conflict analyses more climate-sensitive and anticipate climate-related security risks?

Monica Ramos/GWC

12:30-14:00

LUNCH

14:00-14:30

Espresso

 Q

Hygiene

Surprise Soap: Effect Of A Novel Hygiene Intervention On Older Children's Handwashing In Complex Humanitarian Settings: Results Of Two Cluster-Randomised Controlled Equivalence Trials

Julie Watson (LSHTM, UK), Claudio Deola (Save the Children International, UK), Mohamed Abji Haji (Action Against Hunger, Somalia) Mohamed Rashid Sheikh (Action Against Hunger, Somalia), Feysal Abdisalan Mohamud (Action Against Hunger, Somalia), Salman Yasin Ali (Action Against Hunger, Somalia), Ibtihal Osman (Care International, Sudan), Maud Akissi Amon-Tanoh (LSHTM, UK), Amy MacDougall (LSHTM, UK) & Oliver Cumming (LSHTM, UK)

Guillaume Pierrehumbert/ICRC

Espresso

 R

Handwashing, Innovation Uptake And The Challenges Of Improving Humanitarian Programming: Lessons Learned From 6 Years Of Applied Research Under The Wash'Em Programme

Jenny Lamb (LSHTM, UK), Sian White (LSHTM, UK), Astrid Hasund Thorseth (LSHTM, UK), Tom Heath (ACF, France), Karine Le Roch (ACF, France), Camila Thorsen (CAWST, Canada), Leanne Madjidi (CAWST, Canada), Tom Russell (CAWST, Canada)

Espresso

 S

Risks

Risk-Based Decision-Making Framework For Humanitarian WASH

Zahid Hayat Mahmud (icddr,b Bangladesh), Md. Shafiqul Islam (icddr,b Bangladesh), Rezaul Karim (BRAC, Cox's Bazar, Bangladesh), Md. Afser Ali (BRAC, Cox's Bazar, Bangladesh), Richard K. Mugambe (MakSPH, Uganda), John C. Ssempebwa (MakSPH, Uganda), Grace Kyagaba (URCS, Imvepi, Uganda), Marij Zwart (NLRC, Netherlands), Joe Brown (UNC, USA), Syed Anjerul Islam (UNC, US), Benedict Tuffuor (TREND, Ghana), Ato Kwamane Senayah (TREND, Ghana), Christine M. Hooijmans (IHE Delft, The Netherlands), Claire Furlong (IHE Delft, The Netherlands),

Espresso

T

HCFs

The Importance Of The "WASH-FIT" Methodology In Supporting Healthcare Facilities In The Prevention, Response And Learning Of Outbreaks In Venezuela

Emma Lundin (UNICEF), Ana Cristina Guillen Vasquez (UNICEF),, Pedro Ogando Dos Santos (UNICEF), Cristina Mena-Lander (UNICEF),

Q&A

14:30-15:00

BREAK

15:00-17:00

Plenary

19

Malnutrition

Understanding The Risk Factors For Food Contamination Among Children Recovered From Severe Acute Malnutrition (SAM) In North-Eastern South Sudan

Joseph Wells (LSHTM, UK), David Gama Abugo (LSHTM, UK & ACF, South Sudan), John Angong (ACF, South Sudan), Nancy Grace Lamwaka (ACF, South Sudan), Jackson Lwate Hassan (ACF, South Sudan), Lino Deng (ACF, South Sudan), Dimple Save (ACF, South Sudan), Karin Gallandat (LSHTM, UK), Khamisa Ayoub (Ministry of Health, South Sudan), Sarah King (ACF, USA), Heather Stobaugh (ACF, USA), Oliver Cumming (LSHTM, UK), Lauren D'Mello-Guyett (LSHTM, UK)

Claudio Deola/Save the Children

Plenary

20

Integration Of A WASH Kit In The Standard National Protocol For Treatment Of Severe Acute Malnutrition In Northern Senegal – A Costing Analysis

Bibata Wassonguema (ACF, France), Maily Lê (ACF, France), Matar Ba (ACF, Senegal), Laura Braun (LSHTM, UK), Françoise Siroma (ACF, Senegal), Antonio Vargas Brizuela (ACF, Spain), Albert Emile Cabo (ACF, Senegal), Clara Macleod (LSHTM, UK), Moustapha Seye (LARTES, Senegal), Jean Lapègue (ACF, France), Alexandre Devort (ACF, Senegal), Oliver Cumming (LSHTM, UK), Dieynaba S. N'Diaye (ACF, France)

Q&A

Plenary

21

FSM

Biogas Generation From Anaerobic Lagoon, Desulfurization / Scrubbing And Its Potential Utilization As Electricity In Operation Of Fecal Sludge Treatment Plant In Rohingya Camps.

Enamul Hoque (OXFAM, Bangladesh), Grover Hector M. Casilla (UNHCR, Bangladesh ), Safwatul Haque Niloy (OXFAM, Bangladesh), Al Rahat ( OXFAM, Bangladesh )

Will Carter/IFRC

Plenary

22

Proposing A Methodology For Selecting Appropriate Fecal Sludge Management Solutions For Health Emergency Facilities

Esther Shaylor (UNICEF, Supply Division), Heta Kosonen (UNICEF, Supply Division)

Plenary

23

Mobile Application For Digitized, Spatial Monitoring Of Desludging Operation In Rohingya Camps And Prediction Model For Proactive Scheduling, Analysis Of Desludging Frequency, Latrine Containments & Optimization Of Resources.

Enamul Hoque (OXFAM, Bangladesh), Grover Hector M. Casilla (UNHCR, Bangladesh ), Safwatul Haque Niloy (OXFAM, Bangladesh)

Plenary

24

A Faecal Sludge Management Unit For Emergency Response

Kaspar Bomatter (AutRC, Uganda), Johannes Bousek (AutRC, Austria), William Carter (IFRC, Switzerland), Georg Ecker (AutRC, Austria), Florian Haas (AutRC, Hungary), Magdalena Keplinger (AutRC, Austria), Grace Kyagaba (URCS, Uganda), Philipp Polanski (DRK, Germany), David Thomas (BRC, UK)

Espresso

U

Improving Decision Making For Faecal Sludge Treatment In Emergencies

Andy Bastable (OXFAM, UK)

Espresso

V

Barriers And Facilitators To Fecal Sludge Treatment In Humanitarian Camp Settings: An Evidence Synthesis

Marine Ricau (Tufts University, USA), Christine Kelly (Tufts University, USA), Aoife Schmitt (Tufts University, USA), Daniele Lantagne (Tufts University, USA)

Espresso

W

Identifying Determinants To Sewer Connection Uptake Lusaka Zambia

Jenala Chipungu (CIDRZ, Zambia), Anjali Sharma (CIDRZ, Zambia), Samuel Bosomprah (CIDRZ, Zambia), Jennifer Lamb (LSHTM, UK), Ruth Walker (WBG, USA), Sophie Ayling (WBG, USA), Lusungu Nyirenda (LWSC, Zambia), Nshamba Muzungu ((LWSC, Zambia), Mwansa Mukuka (WBG, USA), Robert Dreibelbis (LSHTM, UK)

Espresso

X

Establish A Sustainable Faecal Sludge Treatment Plant (FSTP) In Camp 18 Of The Cox's Bazar (Cxb) Refugee's Camp, Bangladesh.

David Thomas (British Red Cross, UK), Debora Bonucci (British Red Cross, UK), Sarah Hayman (Swedish Red Cross, Sweden), Tkanti Das (Swedish Red Cross, Sweden), ,Andreas Schmidt (Urban Waters), Krishna K (CDD, India)

Q&A